Top 5 Europeans in the NBA Draft that you should follow
Five Europeans (not from NCAA) to follow for next NBA Draft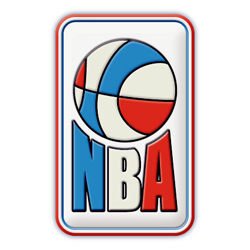 Frank Ntilikina
is a true leader at the point guard position. He is an explosive and Athletic point guard able to attack the basket with a lethal first step. The belgian-born always takes the right choice and controlls the pace of the game admirably. Ntilikina is a fantastic pick and roll player where he can create easy scoring opportunities for both himself and his teammates. Ntilikina showed a solid three point shooting during the season. The point guard is a fantastic defensive player. He showed an excellent lateral quickness. His athleticism helps him make a lot of steals.

Rodions Kurucs
is the best latvian prospect. He has excellent size for a NBA small forward but he can play in both forward positions thanks to his length. Kurucs creates problems with his size when he tries to post up smaller defenders. Radions Kurucs displays good speed and shows tremendous body control. His ability to use those tools to effectively complement his outstanding basketball IQ. The latvian has a solid first step, and finishes with good explosiveness, He is not afraid of contact while driving. He is a really good shooter with an excellent mechanics. Good defensive player. Kurucs can make a lot of steals because of his active hands on defense and he can defend more than one position thanks to his athleticism and size.
Isaiah Hartenstein
's intrigue at the NBA level starts with his impressive combination of size and athleticism. he's a fluid athlete with better mobility than most players his size. In general, has a very promising combination of physical tools for a center prospect. The German player has a great first step that helps him blow by his defender. He also can stay in front of smaller players when he is focused. He is extremly mobile and agile. He was a very good rebounder at youth level, with great rebounding instincts. He can turn from either shoulder with ease and also finish around the rim with his off hand with no problem. Isaiah's ball handling is good. He is also a good passer on high-low situations. He is a great pick and roll player as a screener, he can also play pick-n-pop.
Michael Fusek
, the most unknown player on the list, is a 7'4 late bloomer with a vertical jump of 31 inches and with an incredible reach 9'8" (Gobert was 9'7"). When he combines those skills with his quickness, good hands and patience, Fusek can become one of the hardest big men to stop. His great length makes him a solid finisher around the basket and a great rebounder. He is a rim-protecting prodigy who instills confidence in his teammates. They know they can take certain risks and play with more aggressive pressure. He has good timing for blocks, thanks to his timing agility and coordination. The Slovak was the best blocker per 40 min in the last Basketball Champions League with 6,2 blocks.
Michael Fusek - 2016/17 Highlights from PP Group on Vimeo.




Jonathan Jeanne, a 19-year-old center, is considered the best center prospect in French basketball. He is a is an exceptional shot blocker – averaged 2.5 blocks per 40 minutes this past season at Nancy Basket. Jeanne runs the floor well, and can finish above the rim with ease. He could be really good on Pick and Roll situations on the offensive end. Most of his points come on put-backs, on cuts to the basket off the pick and roll. He is also a good rebounder, very aggressive on both ends of the floor hitting the glass, especially on the offensive end of the floor. The French prospect showed a solid coordination, good mobility and good court vision for a center. Jeanne also can shoot behind the arc.







ARTICLE WRITTEN BY JC RUIZ