NBA
13/04/2017, 13.36
Video
Robertson in OKC to honor Russell Westbrook, gets crowd fire up with an endorsement: MVP!
Osca Robertson was in Oklahoma City to honor Russell Westbrook who broke his record for most triple doubles in a season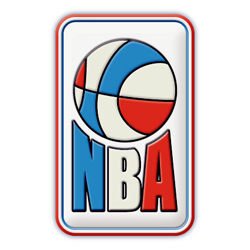 Together with their floor leader, the Thunder squad celebrates #hist0ry as one. pic.twitter.com/XD9N4H2buh

— OKC THUNDER (@okcthunder) 13 aprile 2017

Per ESPN,
Russell Westbrook soaked in all he had accomplished this season, with a little help from Oscar Robertson.
Westbrook broke Robertson's single-season record for triple-doubles by getting his 42nd on Sunday against the Denver Nuggets. Robertson attended Wednesday's game between Oklahoma City and Denver as part of the Thunder's effort to honor Westbrook for his record-setting season. Robertson congratulated Westbrook, and at the end of a short speech, he got the crowd fired up with an endorsement.
"I only have one more thing to say: M-V-P!! " Robertson said, triggering a loud ovation.
Westbrook only played the first half of Oklahoma City's 111-105 loss Wednesday night, but because of the unique circumstances, he was in a good mood after the game. He said Robertson's presence was meaningful.
"That's obviously an unbelievable honor," he said. "Overall, just having him here is a blessing in itself. It was something I could never dream about, especially to have the Big O here in Oklahoma City."
Different players from different times with the same remarkable feat celebrate #hist0ry together. #MVP pic.twitter.com/PRxRotl8sD

— OKC THUNDER (@okcthunder) 13 aprile 2017