New Sportando is online, all the innovations
E' online la versione 6.0 di Sportando con tantissime novità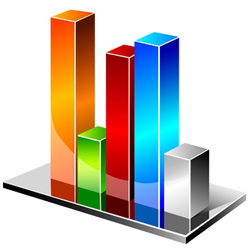 NEVER-ENDING NEWS

The first big change is that on the new Sportando you can check all the news just scrolling down with the mouse. Potentially in one page you might have the first ever news posted on the site.

CALENDAR FOR THE NEWS

On the right side of the site there is a calendar. You can choose your day and you will have, in one page, all the news posted in that day. If you go to our special pages: NBA Rumors and Basket Rumors, the calendar works exclusively for that part of the site.

RUMORS AND VIDEO PAGE ON THE MAIN MENU

Our special pages NBA Rumors and Basket Rumors are now in the main menu, as well as the video section. From the main menu you can choose the section you like to watch

BASKET TRANSACTIONS

With the new Sportando you can consult the last fourty days of transactions. At the bottom of the page, pushing the button 40 more days, you can see 40 more days of transactions and so on, till the first ever day.

TEAM SECTION

Next to the 'search button' you can choose your NBA team and you will have all the news about that team in one page.

HEADER, MENU AND FOOTER

They follow you always, even when you scroll down or up. So the menu is always available.

HD RESOLUTION

The new Sportando is projected for HD screen as the new Ipad. All the logos are in HD

PLAYER FOR VIDEO IS BIGGER

In our video section, the screen to watch the clips, videos is bigger and the videos are available on the smartphones and the most known tablets.

SEARCH BUTTON IS BIGGER

The search button, on the top-right side of the site, is now bigger and easier to use.

MOBILE VERSION IS LIKE THE DESKTOP VERSION

The mobile version of the new Sportando is the same as the desktop version. But it will be just for few weeks. The webmaster is working on a new version of Sportando Mobile, a new and fresh web app.