Clippers' Danilo Gallinari not in Italy's NT squad for WC Qualifiers against Poland and Hungary
Gallinari unlikely to be added in the list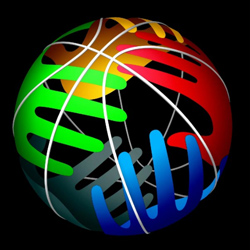 Danilo Gallinari is not in Italy's NT squad for the next two games against Poland and Hungary scheduled for September 14 and September 17.
Gallinari flew to Los Angeles to convince the Clippers but after his first season with LAC in which he has played only 19 games, he did not get the permission to join the Italian National Team.
Gigi Datome and Nicolò Melli are back in the squad after missing the first three windows.
Full list:
Awudu Abass (1993, 200, A, Germani Basket Brescia)
Pietro Aradori (1988, 196, A, Segafredo Virtus Bologna)
Paul Biligha (1990, 200, C, Umana Reyer Venezia)
Christian Burns (1985, 203, A/C, A|X Armani Exchange Milano)
Andrea Cinciarini (1986, 193, P, A|X Armani Exchange Milano)
Luigi Datome (1987, 203, A, Fenerbahce - Turchia)
Amedeo Della Valle (1993, 194, G, A|X Armani Exchange Milano)
Ariel Filloy (1987, 190, P, Sidigas Avellino)
Diego Flaccadori (1996, 193, G, Dolomiti Energia Trentino)
Nicolò Melli (1991, 205, A, Fenerbahce - Turchia)
Brian Sacchetti (1986, 200, A, Germani Basket Brescia)
Amedeo Tessitori (1994, 208, C, De' Longhi Treviso Basket)
Stefano Tonut (1993, 194, G, Umana Reyer Venezia)
Luca Vitali (1986, 201, P, Germani Basket Brescia)
Michele Vitali (1991, 196, G, MoraBanc Andorra - Spagna)
Reserves
Nicola Akele (1995, 203, A, Roseto Sharks)
Jeffrey Brooks (1989, 203, A, A|X Armani Exchange Milano)
Leonardo Candi (1997, 190, P, Grissin Bon Reggio Emilia)
Simone Fontecchio (1995, 203, A, A|X Armani Exchange Milano)
Raphael Gaspardo (1993, 207, A, Grissin Bon Reggio Emilia)
Andrea Mezzanotte (1998, 207, C, Dolomiti Energia Trentino)
Achille Polonara (1991, 205, A, Banco di Sardegna Sassari)
Giampaolo Ricci (1991, 201, A, Vanoli Cremona)
Danilo Gallinari is talking with Clippers to get the permission to join the National Team for September's FIBA windows.
As of now, he seems unlikely to join Italy for games against Poland and Hungary, a source told Sportando's @AlessandroMagg4.
Talks ongoing

— Sportando (@Sportando) August 22, 2018