Bigger, more lucrative FIBA 3x3 World Tour returns for 7th edition
The seventh edition of the FIBA 3x3 World Tour - the flagship event of the 3x3 professional circuit - starts on Saturday in Saskatoon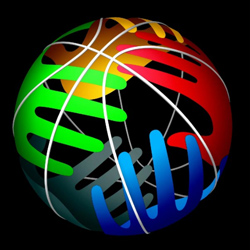 The seventh edition of the FIBA 3x3 World Tour - the flagship event of the 3x3 professional circuit - starts on Saturday in Saskatoon, Canada with more events and more prize money and a culmination at the Bloomage Beijing Final on October 27-28.
The World Tour will grow from 8 to 10 events in 2018 and for the first-time ever, overall prize money will top 1 million USD on the season.
Season calendar:
July 21-22 - Saskatoon, Canada
July 28-29 - Utsunomiya, Japan
August 4-5 - Prague, Czech Republic
August 24-25 - Lausanne, Switzerland
August 30-31 - Debrecen, Hungary
September 8-9 - Mexico City, Mexico
September 22-23 - Hyderabad, India
September 29-30 - Chengdu, China
October 6-7 - Kuala Lumpur, Malaysia
October 27-28 - Bloomage Beijing Final, Beijing, China.
For the season opener, 12 teams will compete for two days right in the heart of Saskatoon to secure the first ticket to the Final.
The reigning champions Zemun (SRB) and in total 4 of the Top 5 teams in the FIBA 3x3 Team Ranking will battle it out in the "Paris of the Prairies" in front of the iconic Delta Bessborough hotel.
Pool action will take place on July 21, with the top two teams from each pool earning a direct ticket to the Quarter-Finals. The Knock-Out Rounds - culminating with the final - will be held on July 22. Only the winners of each Masters earn a direct slot to the World Tour Final. The rest will get their ticket based on the World Tour standings after the last Masters.
The full rosters can be found on the official event website.
Fans can follow the #3x3WT on Facebook, Instagram, Twitter, Sina Weibo, Tencent and Snapchat at @FIBA3x3 and watch the games live both on YouTube.com/FIBA3x3 and Facebook.com/FIBA3x3.