Xi'an to hosts inaugural edition of FIBA 3x3 U23 World Cup
Official statement from FIBA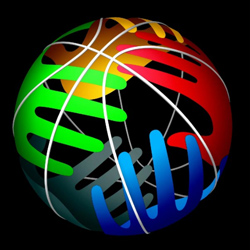 FIBA has announced on July 17 the Chinese city of Xi'an will host the brand new FIBA 3x3 U23 World Cup on October 3-7, 2018.
"After the successful launch of the FIBA 3x3 U23 Nations League last year, the FIBA 3x3 U23 World Cup was the next logical step," FIBA Secretary General and IOC Member Patrick Baumann said.
"Our goal is to offer young 3x3 players a full competition network where they can develop and showcase their skills on the highest level in preparation for a future Olympic participation."
The FIBA 3x3 U23 World Cup will be organized by the Chinese Basketball Association (CBA) in cooperation with the ShanXi Province Basketball Association. Twenty men and 20 women's teams will meet in Xi'an. Besides the team events, there will be 3 individual contests: the Shoot-Out Contest (mixed), the Skills Contest (women) and last but not least the Dunk Contest (men).
"We are glad to bring the FIBA 3x3 U23 World Cup for the first time in China. I hope that our Chinese players will be trained and improved. The development of China's 3x3 program will also be promoted at this event." CBA 3x3 Director Chai Wensheng said.
"Xi'an is looking forward to making history by becoming the first-ever hosts of the FIBA 3x3 U23 World Cup", Wang LiBin, President of Shaanxi Province Basketball Association said.
"It only made sense for the historic starting point of the Silk Road to bring together teams from all around the world. Besides its glorious past, Xi'an is a metropolis that has a lot in common with 3x3, in terms of being modern, dynamic and spectacular."
Xi'an will be the capital of basketball in October as the FIBA 3x3 U23 World Cup will be held in parallel with the FIBA World Basketball Summit 2018.