12 Players Named For 2015 U.S. Pan American Men's Basketball Team
Bobby Brown and Keith Langford made the team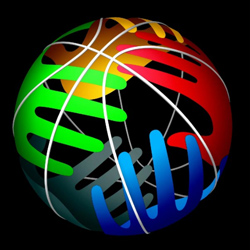 The official 12-player roster for the 2015 U.S. Pan American Men's Basketball Team was announced today following the 16 finalists' last practice at the United States Olympic Training Center in Colorado Springs, Colorado. The U.S. squad will represent the United States at the 2015 Pan American Games in Toronto, Canada, which will feature the men's basketball competition July 21-25.
The 12 USA players range in age from 20 to 35 years old and include one player who played in the NBA in 2014-15, four who played professionally overseas and seven current collegians.
Named to the 2015 U.S. Pan American Men's Basketball Team were: Ron Baker (Wichita State/Scott City, Kan.); Malcolm Brogdon (Virginia/Atlanta, Ga.); Bobby Brown (Dongguan Leopards, China/Los Angeles, Calif.); Ryan Hollins (Sacramento Kings/Pasadena, Calif.); Keith Langford (UNICS Kazan, Russia/Fort Worth, Texas); Shawn Long (Louisiana/Morgan City, La.); Taurean Prince (Baylor/San Antonio, Texas);Anthony Randolph (Lokomotiv-Kuban, Russia/ Pasadena, Calif.); Kaleb Tarczewski(Arizona/Claremont, N.H.); Romelo Trimble (Maryland/Upper Marlboro, Md.); Denzel Valentine(Michigan State/Lansing, Mich.); and Damien Wilkins (Indios de Mayagüez, Puerto Rico/Orlando, Fla.).
"It's a group of hard-working guys who have done a great job in camp of really playing together and being unselfish," said USA and Gonzaga University head coach Mark Few. "They came into camp with a great attitude and mindset to really work, and now we've got to start formulating and playing to our strengths. This is a group that's got some versatility, and I think we should be able to play a couple different ways.