EuroLeague
17/12/2016, 13.19
Video
EuroLeague Regular Season Round 12 MVP: Fabien Causeur, Brose Bamberg
Causeur is the MVP of Round 12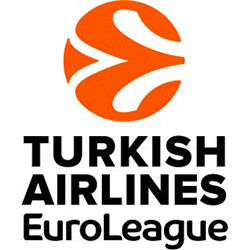 Brose Bamberg recorded its second-straight victory on Thursday night and the hero of the victory was Fabien Causeur, who claimed title to the honor of MVP of Round 12. In doing so, Causeur became the second-straight Bamberg player to snag weekly MVP honors after Nicolo Melli did so in Round 11. Causeur led Bamberg to a 91-83 victory over Anadolu Efes Istanbul with a career-high 28 points. He made 8 of 9 two-point shots, 3 of 5 from downtown and sank all 3 of his free throws attempts in addition to 3 assists in racking up a performance index rating of 35, which was the highest of any player in Round 12. Nick Calathes came close to earning the MVP nod for himself by posting 16 points, 8 rebounds, 11 assists and 5 steals for Panathinaikos Superfoods Athens in an 81-70 victory over Fenerbahce Istanbul. Calathes totaled a performance index rating of 34, which was a career high. Darussafaka Dogus Istanbul guard Brad Wanamaker bounced back from one of the worst games of his career on Thursday in an 81-68 victory over Real Madrid. Wanamaker netted a career-high 27 points by making 4 of 6 three-pointers in posting an index rating of 31. Round 10 MVP Derrick Brown of Efes continued his fantastic form with 18 points, 11 rebounds and 5 assists for a performance index rating of 29, which was the fourth-highest of Round 12. And Vladimir Micov of Galatasaray Odeabank Istanbul scored a career-best 23 points in his team's 83-80 win over EA7 Emporio Armani Milan. He made 5 of 8 three-pointers, grabbed 6 rebounds and dished 3 assists to amass an index rating of 27.
Individual leaders: Derrick Brown of Anadolu Efes Istanbul, 11 rebounds
Causeur shared the Round 12 scoring lead with Keith Langford of Unics Kazan, each with 28 points. Langford remains the season's top scorer with 23.8 points per game. Brown collected 11 rebounds, which were the most in Round 12 and lifted him to sixth for the season with 6.9 rebounds per game. Bamberg's Melli sits atop the full-season charts with 8.2 rebounds per game. CSKA Moscow maestro Milos Teodosic returned after a one-game absence to resume his reign as this season's best assist man. He tied Calathes for the most of the week, 11, and with 8.5 per game is comfortably ahead of the rest of the league. Both Cory Higgins of CSKA Moscow and Calathes recorded 5 steals, which matched the most of any player in the EuroLeague all season. Crvena Zvezda mts Belgrade guard Charles Jenkins is averaging a league-best 1.9 steals per game. Olympiacos Piraeus big man Ioannis Papapetrou rejected 3 shots in his team's Thursday victory, which were the most blocks by any player in Round 12. Ekpe Udoh of Fenerbahce Istanbul leads the full season list with 1.8 blocks per game. There were three double doubles in Round 12, from Brown, Calathes and Teodosic who posted 16 points along with his 11 assists.