EuroLeague
09/04/2016, 10.27
Video
Euroleague Top 16, Round 14 MVP: Nando De Colo, CSKA Moscow
Nando De Colo is the MVP of Round 14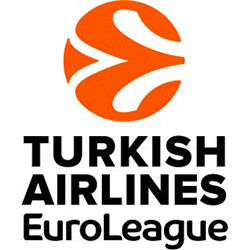 CSKA Moscow has many reasons to smile heading into the playoffs and one of them is guard Nando De Colo, who is playing at the highest level at the perfect time and he proved so by winning weekly MVP honors for the second week in a row. De Colo led a fourth-quarter comeback as CSKA closed the Top 16 with a 96-99 road victory over Olympiacos Piraeus. After sharing the MVP honors with Laboral Kutxa Vitoria Gasteiz center Ioannis Bourousis a week ago, this time De Colo stood alone with a performance index rating of 36 which was the most among players in Round 14 of the Turkish Airlines Euroleague Top 16. De Colo scored 20 points, dished 4 assists and collected 3 steals in compiling a PIR of 36, marking the second straight week in which he established a new career high in that category. De Colo drew 13 fouls and made 12 of 13 foul shots. De Colo now leads his team into the best-of-five playoffs series against Crvena Zvezda Telekom Belgrade as the league leader in scoring with 19.7 points per game and the league leader in index rating with 24.7 per game. The Round 14 runner-up was Jacob Pullen of Cedevita Zagreb, who ended his Euroleague season by leading the team to an 83-62 victory over Crvena Zvezda Telekom Belgrade. Pullen finished with 22 points and 3 steals in compiling a PIR of 29 in less than 20 minutes on the court. He did not miss on his 4 shots within the arc and made 4 of 7 from behind it. Pullen also dished 2 assists. Zvezda center Vladimir Stimac and Panathinaikos Athens playmaker Nick Calathes each recorded index ratings of 28 in defeat. Stimac came off the bench for 18 points, 11 rebounds and 1 steal. Calathes racked up his third double-double of the Top 16, flirted with a triple-double and came within 1 of a his Euroleague career high with a PIR of 28 in Panathinaikos's 91-86 loss at Anadolu Efes Istanbul. Calathes totaled 14 points, 10 assists and 8 rebounds plus 2 steals. Rounding out the top individual performances of the round were big man Jack Cooley of Unicaja Malaga and Tyrese Rice of Khimki Moscow Region, each with index ratings of 26. Cooley paced Unicaja to a 71-67 victory over Fenerbahce Istanbul with 17 points, 9 rebounds, 2 assists, 1 steals and 1 block in fewer than 20 minutes. Rice finished his second Euroleague campaign with a strong performance, even though it wasn't enough to lift Khimki past Real Madrid and into the playoffs. Rice carried Khimki early, with 22 first-half points in the 83-70 road loss. He finished with 24 points on 4-of-6 three-point shooting and 4 assists.
Individual leaders: Joey Dorsey of FC Barcelona Lassa, 13 rebounds
Rice led all scorers with 24 points to finish his season with a scoring average of 12.4 per game, which ranks 16th in the league. This round's MVP, De Colo, remains this season's scoring king with an average of 19.7 points per game. His average is a full 3 points per game ahead of the league's No. 2 scorer, De Colo's backcourt mate, Milos Teodosic (16.5 ppg.). FC Barcelona Lassa big man Joey Dorsey's 13 rebounds were both a career high and the most in the Euroleague for Round 14. Laboral Kutxa Vitoria Gasteiz center Ioannis Bourousis finished the Top 16 as both the top rebounder for the phase (8.9 rpg.) and the season (9.2 rpg.). Calathes and his Real Madrid counterpart, Sergio Rodriguez, each dished 10 assists to share the top spot for the week's games. Thomas Heurtel of Anadolu Efes Istanbul finished his season with an average of 7.9 assists per game, which is the most in competition history. Zalgiris big man Paulius Jankunas claimed 4 steals in his last Euroleague game for the season to lead all Round 14 players. Calathes leads the 2015-16 standings with 2 steals per game. With 2 blocks apiece, Edgaras Ulanovas of Zalgiris Kaunas, Dario Saric of Anadolu Efes Istanbul and Furkan Aldemir of Darussafaka Dogus Istanbul share the weekly lead. Ekpe Udoh of Fenerbahce remains the full-season leader with 2.1 blocks per game. Dorsey (12 points, 13 rebounds), Calathes, Rodriguez (10 points, 10 assists) and Stimac posted the only double doubles of Round 14.