Euroleague Top 16 Round 7 MVP: Gustavo Ayon, Real Madrid
Gustavo Ayon is the MVP of Round 7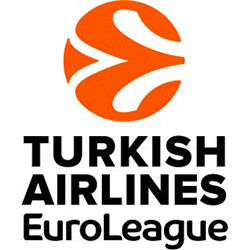 Whenever it has needed a big result this season, reigning champion Real Madrid has been able to turn to center Gustavo Ayon. Such was the case again this week, when the Mexican big man dominated and Los Blancos took their first road win of the Top 16. Ayon was in fine form throughout Thursday's 82-93 victory over Khimki Moscow Region as he posted a performance index rating of 41, matching his previous best in the Euroleague and exceeding all other players in Top 16 Round 7. Ayon's 41 index rating also tied the highest so far in the entire Top 16 and secured him the MVP of the Week honor for the second time this season. Ayon set a new personal best with 24 points on 10-for-12 two-point shooting and added 13 rebounds for his fourth double-double of the Top 16. He also collected 5 steals, 2 assists and 2 blocked shots. In the 35 minutes and 22 second that Ayon was on the court, Madrid outscored Khimki by 18 points, but when he rested, Madrid was outscored by 7. The weekly MVP honor is the third of Ayon's career and follows him winning the MVP of the Month award in December. Zalgiris Kaunas forward Edgaras Ulanovas had the best game of his young career in a 92-86 loss at FC Barcelona Lassa on Friday. He scored 17 points on 3-for-4 shooting from downtown and added 8 rebounds, 3 assists and 3 steals for a PIR of 30, second-best in Round 7. Ekpe Udoh of Fenerbahce Istanbul improved on his already-strong Top 16 with a memorable effort in an 80-59 rout of Unicaja Malaga. He posted 12 points, 10 rebounds and 7 blocked shots, the latter of which was a club record and the third-most blocks in competition history. His PIR of 29 was a personal best and the third-highest of any player in Round 7. Continuing the trend of a week dominated by centers, Ioannis Bourousis of Laboral Kutxa Vitoria-Gasteiz and Miroslav Raduljica of Panathinaikos Athens share the fourth spot among the week's best with PIRs of 28 each. Bourousis needed just 18 minutes to compiled 18 points and 11 rebounds – his eighth double-double of the season – in a 90-64 rout of Brose Baskets Bamberg. Raduljica led the Greens to an 83-78 victory over Anadolu Efes Istanbul with 23 points and 8 rebounds.
Individual leaders: Ekpe Udoh of Fenerbahce Istanbul, 7 blocks
In addition to being the MVP of Round 7, Ayon was also the week's leader in both scoring, with 24 points, and in steals, with 5. He also shared the weekly lead in rebounds alongside Vladimir Stimac of Crvena Zvezda Telekom Belgrade, with 13. CSKA Moscow guard Nando De Colo maintained his comfortable lead in the race for the Alphonso Ford Top Scorer Trophy win an average of 19.1 points per game, which is more than 1.5 points more than his closest challenger, Malcolm Delaney of Lokomotiv Kuban Krasnodar. Ayon is now second in the competition with 7.9 rebounds per game behind only Bourousis and his 9.4 boards per game. And Ayon is second in steals for the full season standings with 1.8 per game. Nick Calathes of Panathinaikos Athens remains the 2015-16 leader in steals with 2.1 steals per game. Several baskets scored by Ayon came from passes by teammate Sergio Llull, who was the week's top assist man with 11. Nobody has dished more assists this season than Anadolu Efes Istanbul playmaker Thomas Heurtel's 7.7 per game. Udoh's amazing 7 blocks boosted his average to 2.3 rejections per game, by far the most in the competition this season. Ayon, Bourousis and Udoh were joined by Llull (17 points, 11 assists) with the only double-doubles in this round.