Euroleague Regular Season, Round 9 MVP: Gustavo Ayon, Real Madrid
Ayon is the MVP of Round 9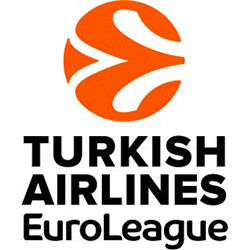 With its season on the line, defending Euroleague champion Real Madrid found a go-to leader in center Gustavo Ayon, who put up career-high numbers to keep his team alive and become the MVP of Round 9 of the Turkish Airlines Euroleague Regular Season on Friday. Ayon was relentless as Madrid rallied after halftime to defeat direct rival FC Bayern Munich 67-86 on the road. The second-year big man posted a career-high 22 points on near-perfect shooting of 8 for 10 on two-pointers and 6 of 7 free throws. He also did it all on defense, recording the most steals by any Euroleague player this season, 6, and blocking 3 shots. Add in his 9 rebounds and 4 assists and Ayon's performance index rating climbed to 41, his personal high and the second-best of the season in the competition. He wasn't the only center with a super-sized effort in Round 9. FC Barcelona Lassa's Ante Tomic set a career high with 28 points on 11 for 11 shooting in an 88-92 loss to Zalgiris Kaunas. Tomic made 6 of 7 free throws and also collected 5 rebounds and 2 steals in compiling an index rating of 38. Khimki Moscow Region forward Tyler Honeycutt had his best game in the Euroleague with 15 points and 19 rebounds, a new Euroleague season high and the best mark in the competition since 2011. He finished with an index rating of 33 as Khimki beat Strasbourg 69-78 to reach the Top 16. Thomas Heurtel produced another terrific all-around performance on Thursday to help Anadolu Efes Istanbul get an important 95-86 victory over his former team, Laboral Kutxa Vitoria Gasteiz. Heurtel recorded 25 points and 9 assists as part of his performance index rating of 32. Rounding out the week's top performers was Justin Carter of Pinar Karsiyaka Izmir, who set career highs in scoring and index rating with 25 and 30, respectively, in his team's 78-88 loss to Lokomotiv Kuban Krasnodar on Thursday. Carter made 5 of 8 three-pointers and added 5 rebounds, 4 assists and 3 steals.
Individual leaders: Tyler Honeycutt 19 rebounds
Ante Tomic topped the Round 9 scorers with his 28-point career-best effort. EA7 Emporio Armani Milan's injured guard Alessandro Gentile averages 20 points per game, the most in the league this season. Honeycutt grabbed 19 rebounds, which was eight more than any other rebounder in Round 9. Atop of the regular season leaderboard is Laboral Kutxa Vitoria Gasteiz center Ioannis Bourousis and his league-high 9.6 rebounds per game. Malcolm Delaney led all players in regular season Round 9 with his Euroleague career-high 11 assists. Heurtel leads the competition with an average of 8 assists per contest. Ayon's 6 steals are the most this week and also a season-high in the competition. Karsiyaka's Justin Carter is this season's steals leader with 2.14 per game. Kyle Hines of CSKA Moscow, Ekpe Udoh of Fenerbahce Istanbul and Efes big man Bryant Dunston each had 4 blocks in Round 9, which was a career-high for each of them. Olympiacos Piraeus's injured center Patric Young remains this season leader with an average of 2.6 blocks per game. With 15 points and 19 rebounds, Honeycutt had this week's lone double-double.