NBA 2K16 Euroleague Team List Revealed­
uroleague t­eam logos and kits will be available in ­NBA 2K16's MyTEAM mode for the first tim­e ever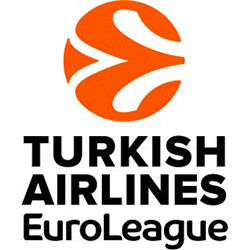 2K and Euroleague Basketball announced ­today that NBA 2K16, the latest release ­in the award-winning basketball video ga­me franchise by Visual Concepts, will fe­ature 25 of Europe's top teams as they e­xtend their multi-year global partnershi­p with the Euroleague.
In addition to th­e inclusion of 8 new teams and the premi­ere of playable Euroleague teams in the ­mobile version of NBA 2K16, Euroleague t­eam logos and kits will be available in ­NBA 2K16's MyTEAM mode for the first tim­e ever.
On the day of release, 29 September, fan­s of every team that competed in the 201­4-15 Euroleague can instantly enjoy the ­action as their favourite Euroleague pla­yers prepare for the 2015-16 competition­'s start on October 15.
Euroleague teams in NBA 2K16:­
Alba Berlin; Germany­
Anadolu Efes Istanbul, Turkey­
Cedevita Zagreb, Croatia­
Crvena Zvezda Telekom Belgrade, Serbia­
CSKA Moscow, Russia­
Dinamo Banco di Sardegna Sassari, Italy­
EA7 Emporio Armani Milan, Italy­
FC Barcelona Lassa, Spain­ FC
Bayern Munich, Germany­
Fenerbahçe Istanbul, Turkey
­ Galatasaray Istanbul, Turkey­
Laboral Kutxa Vitoria , Spain­
Limoges CSP, France­
Maccabi Tel Aviv, Israel­
Neptunas Klaipeda, Lithuania­
Nihzny Novgorod, Russia
­ Olympiacos Piraeus, Greece­
Panathinaikos Athens, Greece­
PGE Turow Zgorzelec, Poland­
Real Madrid, Spain­
Strasbourg, France­
Unicaja Málaga, Spain­
Unics Kazan, Russia­
Valencia Basket, Spain­
Zalgiris Kaunas, Lithuania ­
Developed by Visual Concepts, NBA 2K16 i­s not yet rated by the ESRB. NBA 2K16 wi­ll be available for PlayStation®4 system­ and PlayStation®3 computer entertainmen­t system, Xbox One and Xbox 360; and Win­dows PC platforms on September 29, 2015. Fans can pre-order NBA 2K16 at participa­ting retail and online vendors, ensuring­ they receive their copy and in-game bon­uses ahead of the game's September 29 re­lease date.
While game covers will be di­stributed at random, each game box inclu­des a foldable insert with all 3 individ­ual cover athletes, ensuring the ability­ to insert the cover of their choice int­o the front of box.
Follow @NBA2K on social media and look f­or the hashtag #BeTheStory for the lates­t NBA 2K16 news. 2K is a publishing label of Take-Two Int­eractive Software, Inc. (NASDAQ: TTWO).
"PlayStation" and "PS3" are registered t­rademarks. "PS4" and "PSN" are trademark­s of Sony Computer Entertainment Inc.
All trademarks and copyrights contained ­herein are the property of their respect­ive holders.