Regular Season Round 4 bwin MVP: James Anderson, Zalgiris Kaunas
Huge performance for Anderson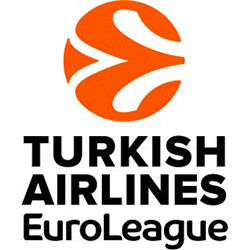 Zalgiris Kaunas is off to a 3-1 start in regular season Group A and much of that success is due to great contributions from first-year swingman James Anderson. On Thursday, Anderson turned in his best performance yet to claim Round 4 bwin MVP honors after leading Zalgiris to a 77-71 victory over Unics Kazan. Anderson racked up 27 points, 11 rebounds, 4 assists, 3 steals and a block. He was perfect in 9 trips to the free throw line to amass a performance index rating of 38, which was not only the best of Round 4, but the highest index in the competition so far this season. Following Anderson came Unicaja Malaga guard Jayson Granger, who posted his career-high index of 33, including a double-double of 20 points and 10 assists, in a losing cause. CSKA handed Unicaja its first defeat 95-85 as the next-best performer this round, guard Milos Teodosic, combined 27 points and 10 assists for a 31 index rating. Coming next with a 30 index rating, Jamel McLean paced ALBA Berlin to its first win this season and largest victory margin in the Euroleague this century with 18 points, 7 rebounds and 5 assists in an 89-66 decision over Limoges CSP. His teammate Alex Renfroe came right behind McLean with a 29 index rating based on 15 points, 7 rebounds and 6 assists in ALBA's big win.
Individual leaders: Sergio Rodriguez of Real Madrid, 12 assists


Anderson of Zalgiris and Teodosic of CSKA shared Round 4's highest individual scoring total with 27 points each The league leading scorer through four games is newcomer Damian Kulig of PGE Turow Zgorzelec, with 20.3 points per game. Boban Marjanovic of Crvena Zvezda Telekom Belgrade hauled in 14 rebounds, the most seen in the Euroleague all season, in a home loss to Olympiacos Piraeus. Marjanovic is averaging 9 rebounds this season, second to FC Bayern Munich center John Bryant's 10 per game. Reigning Euroleague bwin MVP Sergio Rodriguez dished a career-high 12 assists in Madrid's Wednesday win. His total was also the most in the Euroleague thus far this season. The season-long assist lead is shared by Teodosic and Thomas Heurtel of Laboral Kutxa Vitoria with 7.5 per game each. Ten different players recorded 3 steals in Round 4. Dinamo Sassar's David Logan tops the charts for the regular season with an average of 2.8 steals per game. Trey Thompkins of Nizhny Novgorod, Kyle Hines of CSKA Moscow, Bryant Dunston of Olympiacos, Stephane Lasme of Anadolu Efes and Furkan Aldemir of Galatasaray Liv Hospital Istanbul all blocked 3 shots each in Round 4. Thompkins, Hines, Dunston and Aldemir also share the season-long blocks lead with 1.8 per game. Seven players notched double doubles in Round 4. James Anderson, Luka Zoric (18 points, 10 rebounds) of Fenerbahce Ulker, Trey Thompkins (14 points, 10 rebounds), Shane Lawal (12 points, 13 rebounds) of Dinamo Sassari and John Bryant (11 points, 10 rebounds) did so with points and rebounds, while Jayson Granger and Teodosic had points-assists double-doubles.