Regular season Round 2 bwin MVP: Andrew Goudelock, Fenerbahce Ulker
Andrew Goudelock is the best player of the Week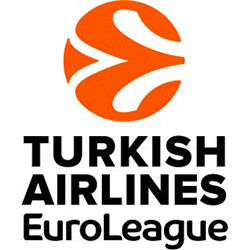 The reigning Eurocup MVP has not skipped a beat in stepping his game up to the Turkish Airlines Euroleague. Andrew Goudelock of Fenerbahce Ulker Istanbul earned bwin MVP honors in just his second game after leading Fenerbahce Ulker to a 76-91 road win at PGE Turow Zgorzelec on Thursday. Goudelock racked up a performance index rating of 30, which was the highest of all players on winning teams for the week and made him bwin MVP for Round 2 of the Regular Season. He was strong early, scoring 11 points in the first quarter as Fenerbahce took charge. And when Turow rallied late, Goudelock came to the rescue with 9 points in the final three minutes to ice the game. He finished with 27 points, making 9 of 14 two point attempts, and added 3 rebounds, 2 assists and 3 steals. The highest index rating of Round 2 came from Crvena Zvezda Telekom Belgrade guard Marcus Williams, who produced a 31 index in an 83-81 loss at Neptunas Klaipeda. Williams scored 23 points, dished 6 assists and collected 2 steals and a block in a standout performance. Andrey Vorontsevich dominated for CSKA Moscow in a 99-80 rout of defending champion Maccabi Electra Tel Aviv. The CSKA forward went for 13 points, 4 assists and 3 blocks for a rating of 29. Turow big man Damian Kulig was impressive in defeat with 23 points – including 3 for 3 from downtown – plus 8 rebounds and 3 blocks for a 28 index. Rounding out the list of Round 2's best are Deividas Gailius of Neptunas, Furkan Aldemir of Galatasaray Liv Hospital Istanbul, Nobel Boungou-Colo of Limoges CSP and Tibor Pleiss of FC Barcelona, each with an inex rating of 23.
Individual leaders: Milos Teodosic of CSKA Moscow, 11 assists


Goudelock led all players in Round 2 with 27 points, and he took the lead as the competition's best scorer with an average of 23 points after two games. Milos Teodosic of CSKA Moscow was the only player with double-digit assists, dishing 11. Teodosic and Juan Carlos Navarro of FC Barcelona, who did not play in Round 2, share the league lead with 8 assists per game. Furkan Aldemir pulled down 12 boards to top all rebounders this week. Devin Smith of Maccabi, who did not play in Round 2, leads the league with 12 boards per game, while John Bryant of FC Bayern Munich has a total of 20 rebounds after two games. Mustafa Shakur of Neptuans Klaiped had 5 steals, the best this week. Nemanja Gordic of Cedevita Zagreb and David Logan of Dinamo Banco di Sardegna Sassari are averaging 4 steals per contest. Three players had 3 blocks in Round 2. Aldemir, Kulig, and Vorontesvich. The latter leads all players with a total of 5 blocks this season. There were three double-double performances in Round 2. Teodosic had 15 points and 11 assists, his teammate Vorontsevich with 13 points and 11 rebounds, while Aldemir collected 10 points plus 12 boards.